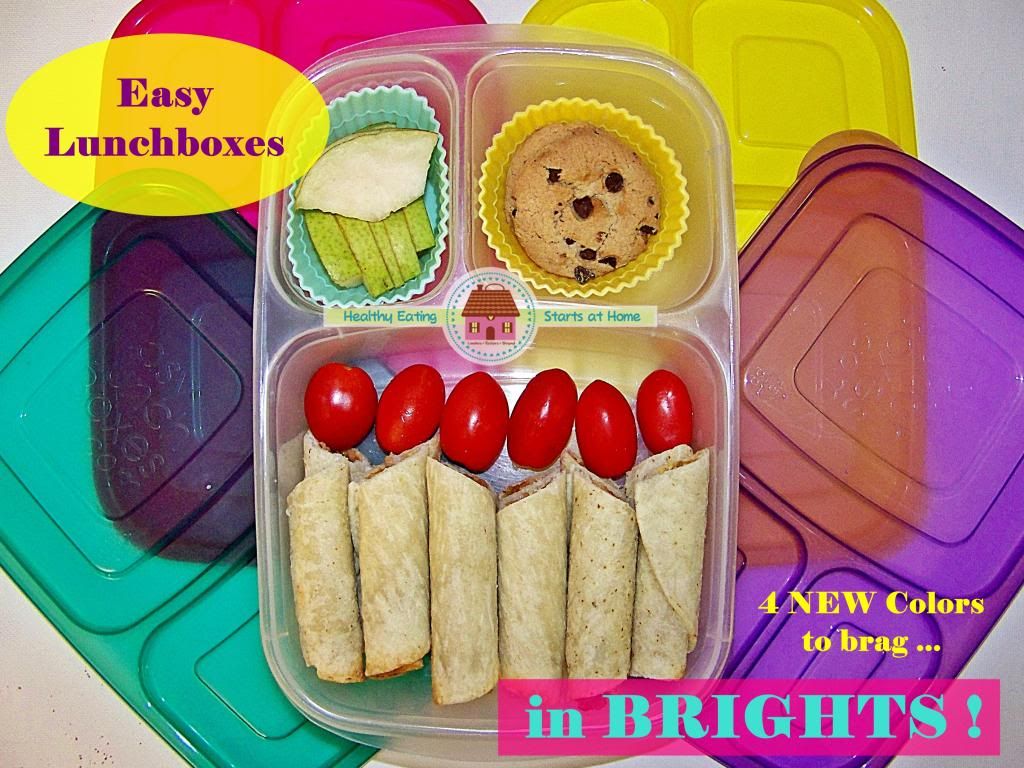 If you have been following my blog, you already know that I am fond of
EasyLunchboxes
. I am not just fond of it. I'm a HUGE fan! And I am so proud to be a part of its growth from Classic to Mini Dippers, and now the BRIGHTS! It just went so great with all the lunches I sent, BIG and SMALL.
There are 4 NEW colors to brag: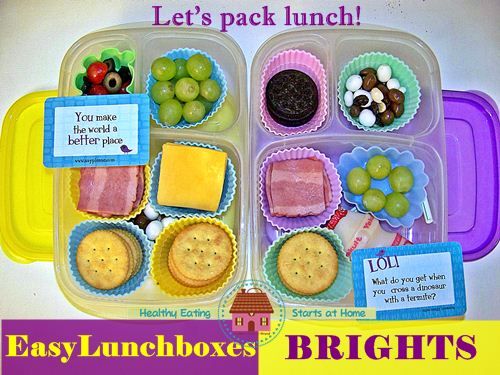 PINK
and
TEAL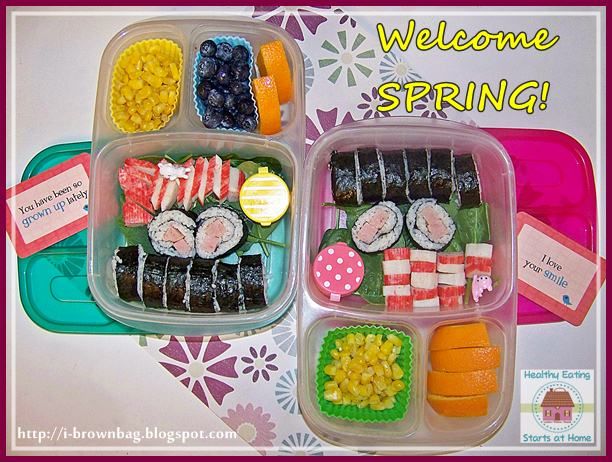 These new colors have grown to be our favorite lids when packing lunches for kids. The classic becomes more for grown ups. What's even more awesome, is that they mix and match. They fit in our old
EasyLunchboxes
. So I get to save the boxes as replacements when the older ones break, stain, or whatever. But the bad news is, I think
EasyLunchboxes are made to be stain-resistant and indestructible
. So it might take a while before a replacement happens. More reason why we should invest on these inexpensive and extraordinary set of lunch boxes. That is not meant to exaggerate. But that's just how I feel about these pretty boxes.
They are pretty darn irresistible!
The only lunchbox that I trust to
use daily without any visible signs of wear and tear

.
I have very few hand-picked selections of bento gears because I am simply that picky. No matter how cute and lovely they look, I try not to cave in, when it doesn't suit our daily needs. I don't own a "money tree" that bears dollar bills, so I try to conserve our reserves when it's not necessary at all. Though at times I wish I could handle bento indulgence. They get to be pretty-addicting and stress-reliever, if you know what I mean. Well, I'm just saying that you won't go wrong with the
EasyLunchboxes
...that's all!
I always feel good about giving away
EasyLunchboxes
to my awesome readers and blog followers. It's one bento product that I promote shamelessly.... over and over again.
If you're just like me, who can't get enough of a set of
EasyLunchboxes
, please dive in to this chance to win more. It is time for another
(1)
set of four (4) Brights Collection of EasyLunchboxes with your color choice of one (1) lunchbag
.
It's easy to enter. All you need to do is to visit
EasyLunchboxes
and come back to me, leave me a comment to answer either one of these questions:
Why do you want to win a set of Easy Lunchboxes?

What Easter/Spring treat will you pack in which ELB lid color?
Please
do all mandatory entries for EasyLunchboxes
, or entries will forfeit, if drawn for that specific entry. For example, if you were asked to subscribe to EasyLunchboxesTV, and that entry number were drawn, but you failed to subscribe, or have unsubscribed, that calls for a default. A new winner will be drawn.
This giveaway is offered to US residents only.
Please do not enter this giveaway if you have won or received free product from
E
asyLunchboxes within the past 3 months.
EasyLunchboxes are the
#1 best-selling lunchboxes
on Amazon.com!!
You
can get FREE shipping for EasyLunchboxes products (USA only) through
EasyLunchboxes' Amazon Store (
http://amzn.to/BuyLunch
)

All bento accessories are purchased through
Bento USA
,
the cheapest and most complete online bento products in the USA.

Other tools are also available thru My Amazon Affiliate Link:

Thank you for your support!