Today's lunch is a DIY - Subway Lunchable.
Everything what my kiddos would love to put in their sub. I tried to put them all together, but I'm afraid that they might turn soggy by lunch time. So we put all things on the side, but the
TLC
-
turkey, lettuce and cheese.
No tomatoes and onions
.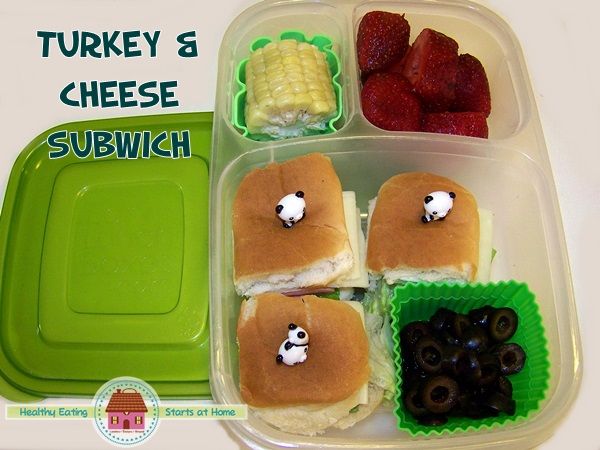 Not sure if I already mentioned that Mr G has started with his ortho appliance prior to the actual braces. He has the palatal bar attached to his upper first permanent molars, with the bar across his palate. We thought it was easy at first, but foods get caught on the bar, and is a nuisance for him. Since then, I tried to cut food as bite-sized as possible so he could chew his food and lessen the chance of getting caught in there.
For a time he's been on soup-based meals. Anything goes. For one, he's not a very picky eater. And secondly, he eats healthy by choice. So his lunch tomato-based soups were mostly veggies and shredded meats to satisfy his proteins, carbs, and enough calorie to get by the day. I will blog them, so you get the idea what he had on those days.
Now that he's over the transition stage, we're back to be eating normally.
Also, he has asked to eat cafeteria meals with his friends on some days, which I allowed.
So he wouldn't feel that he's missing out so much.
If you love Healthy Eating Starts at Home, you may subscribe via email to get all my posts straight to your inbox. No spam mails, just healthy food ideas for your lunchboxes.

All bento accessories are available through
Bento USA
,
the cheapest and most complete online bento products in the USA.
Other bento gears are also available thru
My Amazon Affiliate Link
.
Thank you for your support!
If you need weekly meals straight to your inbox, try
MOMables
.
It's our one-stop shop when we're on a lunch rut.