This is the time of the year that we are mostly awaiting for.
The week after Thanksgiving.
We can finally start putting up holiday lights and decors.
And think about Christmas crafts with the kids. Yearly, we make crafts to decorate our home. It's fun! And 'tis the season the kids feel that Christmas is special, when their help is mostly needed to finish up the preparation before the big day.
Since my daughter's birthday falls on the 5th of December, we decided to hunt for our "just perfect" Christmas tree on a weekend after the 5th. We would like to dedicate at least a week solely for her celebration, before we could actually call it Christmas.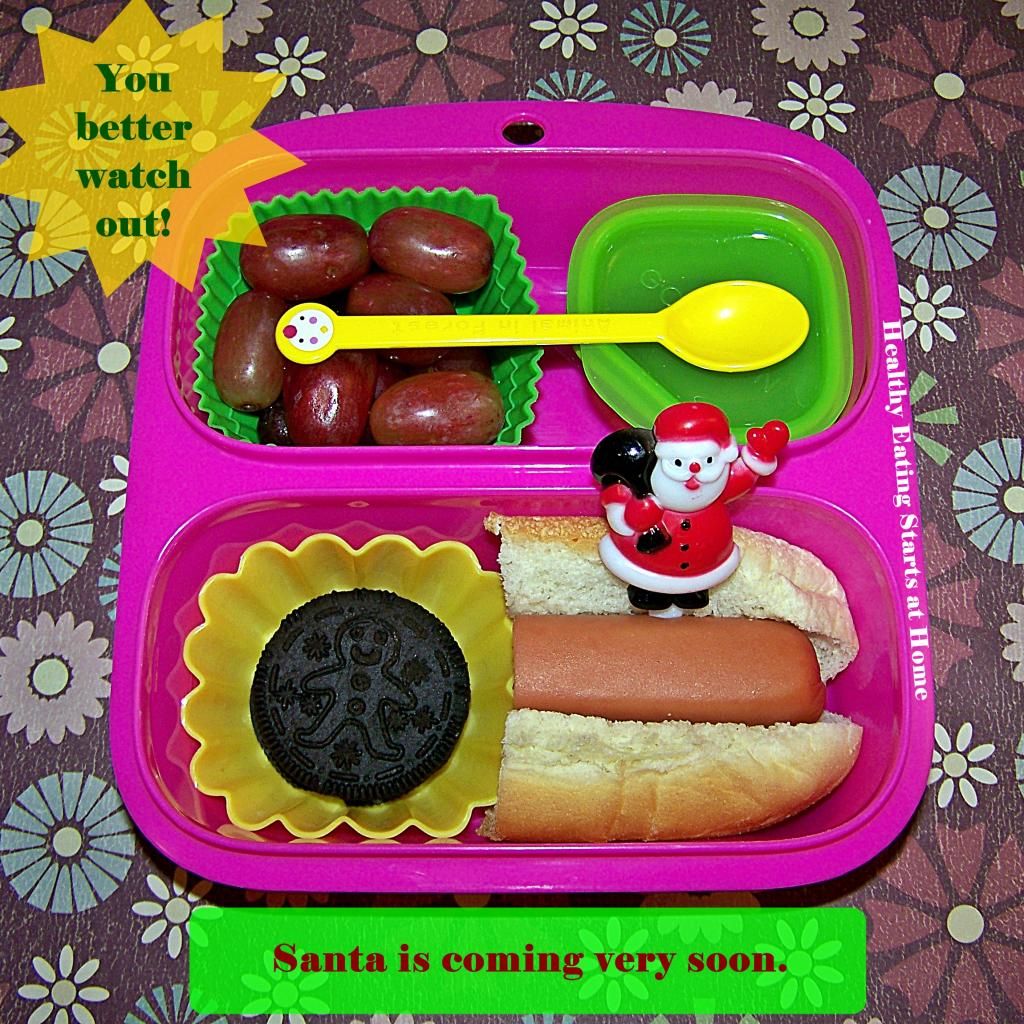 Santa waving to let Missy A that Christmas is coming so she better
be good. I found a Winter Oreo at Target yesterday
to include in their lunches.
As a child, we believed in Santa Claus. We associated Santa with good behaviors in exchange of great gifts. So we were forced to behave and be our best til Christmas day. As we were growing up, we were told to behave well all year round to keep it for good, coz naughty elves can take them away anytime we miss. Now that we knew it's a myth, we laughed it off, and have passed the tradition to our kids. It's fun! Our children still believe in Santa Claus, only in a more tangible way. We told them that grown ups play Santa on Christmas Eve to shower kids with gifts to reward them for their proper behaviors and attitudes. So if they behaved well, they get what they wish for.
I prepared their usual favorite hotdog in a bun with grapes and Winter Oreo for Missy A. I have to lay Santa to be able to put the lid on. Mr G has the same lunch except that his is a bit fruit heavy. They both have ketchup on their condiment cups and mustard for Mr G. Missy A's lunch is packed in a
Goodbyn Small Meal box
, while Mr G's lunch is in his favorite
EasyLunchboxes
.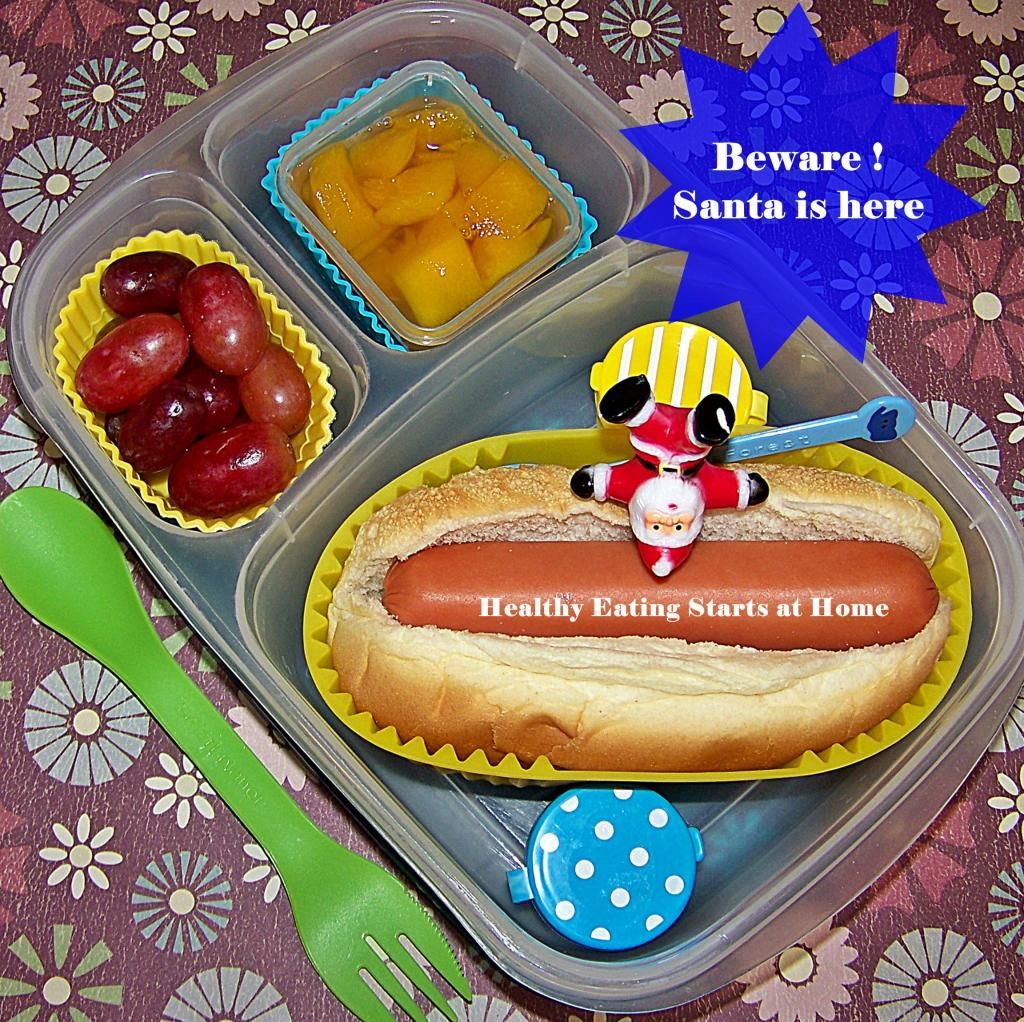 How do you start your Christmas holiday season at home?
Do you start by hunting for trees, putting up lights and decors?
Or do you start it with a craft?
Or maybe prepare a festive lunch for your wee-tle ones?
How do you celebrate Christmas at home?