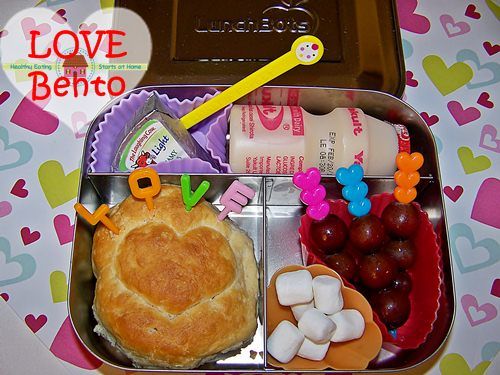 Now that Valentines Day is in the air, we thought of making some lunch ideas that you can pack to school and work for your family. I like simple meals that can easily be recreated by busy moms. But since it's V-Day, I'd like to add some special touch that our wee ones would enjoy while eating. So I made this Love Bento that we could all share and enjoy.

First of, this is not in any particular for little kids only. Anyone could just dive in and grab this snack. It can either go for school or work. Breakfast or Lunch. I took this particular meal for work when I went last weekend. My girl thought it was for her, but just so you know, MOMS need some treats too, you know.
I am quite fond of
Pillsbury
dough products lately because of its endless possibilities. Its flexibility makes it stress-free and worry-free end result. Nevertheless, they always end up crazily delectable. I worry about baking it right, and I live the rest to Pillsbury. Don't you like that?
As I was peeling the can away from the biscuit doughs, I was thinking how I could make a V-Day meal. Then I thought of my several heart cutters that were hardly out of its hide-out. And here's what I've done with it.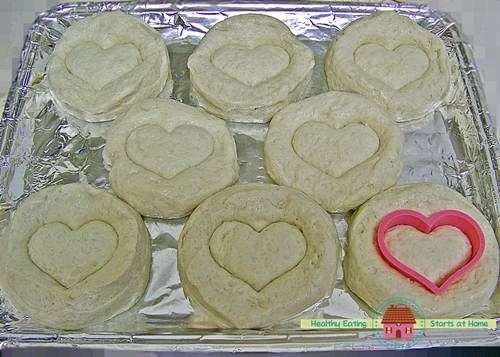 Lay the biscuit doughs, after separation from each other, on an aluminum-lined cookie sheet. It was recommended to lay them at least 3-4 inches apart. But I've got not much space, so I didn't worry about that. Thought I'd deal with them when I get there. I pressed my heart cutter onto each of the dough, as seen above. You can also make use of your child's Playdough cutters if you have them. If you don't, you can make use of a toothpick, moistened with oil to prevent the dough from sticking to it, and draw a heart on the dough. Make it deep enough to make an impression. But not too deep to cut through.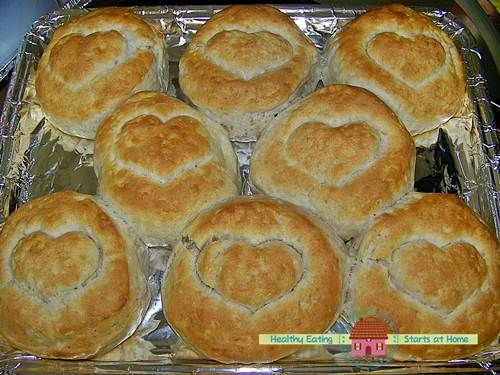 And here's the finish product! Baked just right, with a scrumptious aroma.
Next time I'd probably sprinkle some shredded cheese on top to make it taste like Red Lobster's famous Cheese Biscuits.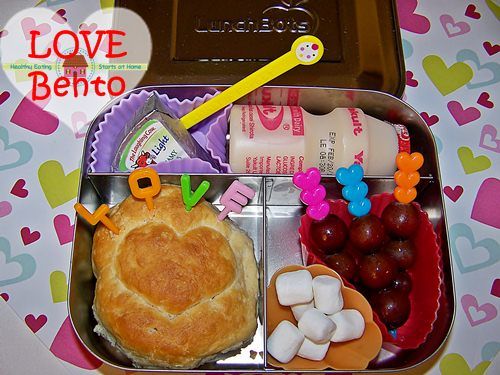 Then accessorize! Pick the best container for you. My Love Biscuit is packed on my
Lunchbots Trio
, complete with heart picks and silicone heart cup. We love the
Laughing Cow Creamy Cheese Spread
to go with our biscuits, and finish up with a soya drink from
Yakult
.
This lunch has been linked up with the following Linky Parties.
Check them all up and see more wonderful post line-ups.
Wendolonia's
10 Ideas for Valentine Lunches
.
Have a delectable lunch!

All bento accessories are purchased through
Bento USA
,
the cheapest and most complete bento products in the USA.
Do you love my
Lunchbots Trio
?
Get them at my Amazon Affiliate Link, and I'll be grateful forever ♥
Thank you!!