Lunch Ideas on Thermal Containers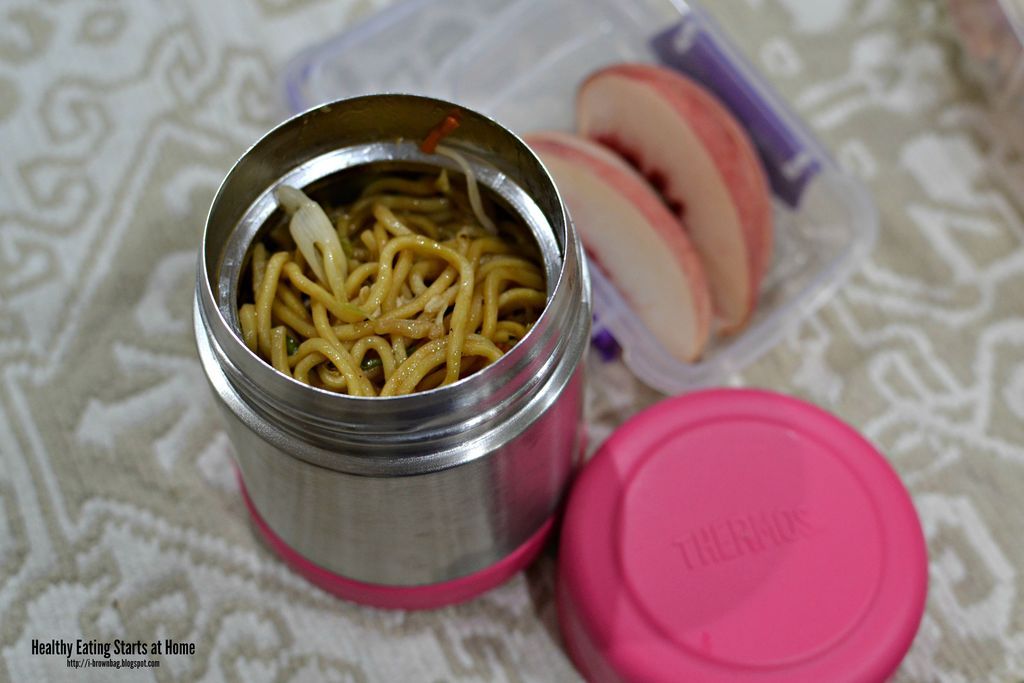 I've been noticing that my third grader has been eating considerably bigger portion of meals each day. Good news for us because it can be a good sign that her pickiness will soon be over. With all of my lunchbox collections I've been hoarding at home, there's only one container that successfully keep her eating happy at school. She loves warm lunches, and only thermos can guarantee that. So this year, I am investing on thermal lunch jars to hold her meals warm on a daily basis in school.
Today, she brought in warm Vegetable Chow Mien, with white peaches on the side.
If you love Healthy Eating Starts at Home, you may subscribe via email to get all my posts straight to your inbox. No spam mails, just healthy food ideas for your lunchboxes.

All bento accessories are available through
Bento USA
,
the cheapest and most complete online bento products in the USA.
Other bento gears are also available thru
My Amazon Affiliate Link
.
Thank you for your support!
If you need weekly meals straight to your inbox, try
MOMables
.
It's our one-stop shop when we're on a lunch rut.