Fit & Fresh Lunch Made for School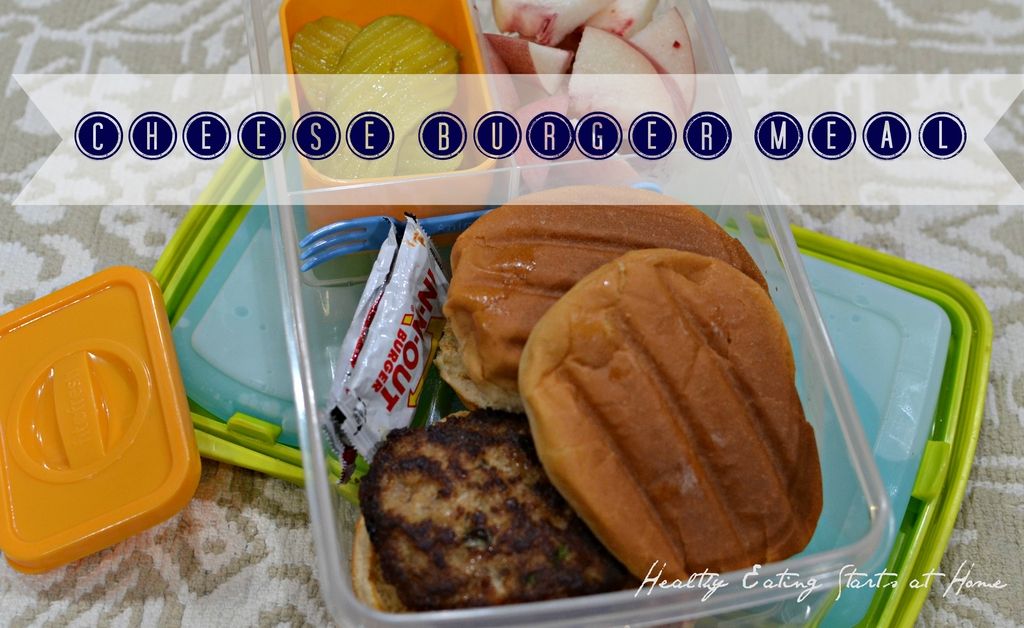 Welcome to school year 2015-16 everyone!! It's back to school once again. First days are fun, but we can't help but have jitters. I have tons of that especially when it comes to meal planning & preps for first days of school, till Week 1 is over. With all the jitters come excitement as well. We love it because of new stuffs we accumulate over the break to prepare for the coming school year.
Over the break, I am thrilled to share that I was contacted by numerous bento retailers and suppliers to partner with as I blog away my bento lunches to school as I see fit. For starters,
Fit & Fresh
has sent me their wonderful Bento Lunch Kit, which immediately caught my boy's attention. At first I didn't know how I can present it to you to differentiate it from the other lunchboxes I've tried. All have positive reviews but this has features to die for. Ok..ok..not to exaggerate, but there are stuffs that
Fit & Fresh
has that I always wanted for a bento box.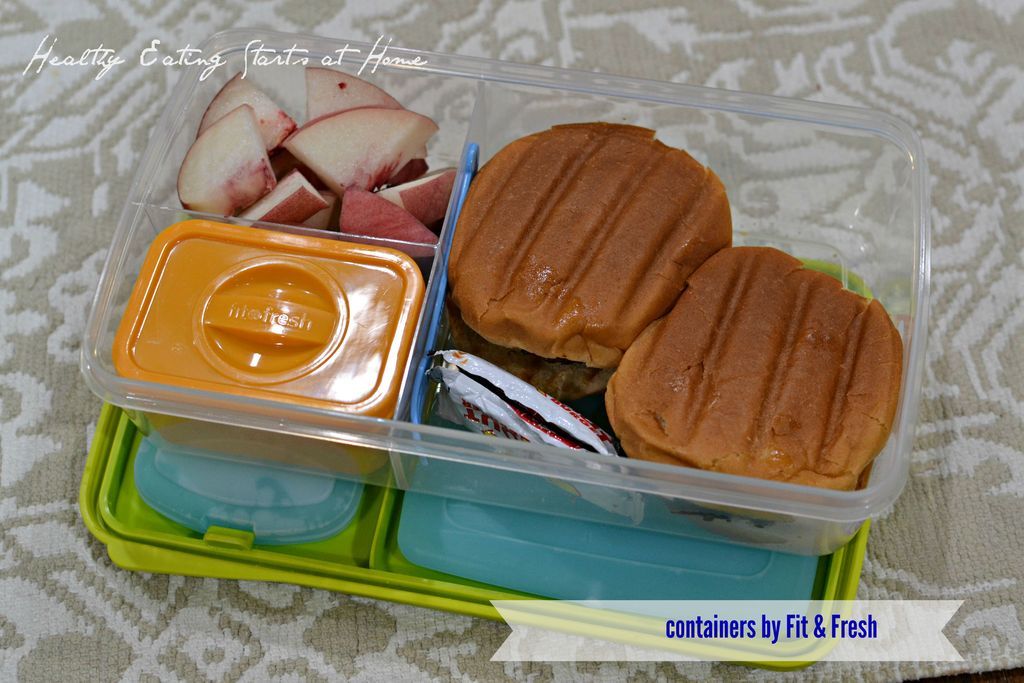 Multi-compartment bento lunch kit is always a must. We love our main entree to be separated from its sides and desserts. That way flavors don't mix, and sandwiches don't get soggy by lunch time.

Size does matter. We found that Fit & Fresh lunch kit has the perfect size for my Middle School-aged boy. I can fill up the large compartment with 3 cups of rice, or 2 standard-sized hamburger with buns. The other two smaller compartments can fit 3/4 cups of diced medium pears, grapes, apples, on each side. On this meal, I packed several slices of pickle ovals for his cheeseburger meal. He loves ketchup and just glad I keep stashes of to-go ketchup sachets from different fast food chains at home.

I also love that those smaller compartments have several packing options. It is given, like others, the base is compartmentalized. Furthermore, it includes 2 bento pods (containers with individual lids) that can accommodate 1/2 cup each of runny sides like yogurt, dips, and salsa. It's leak-proof so it's mess-free.





Isn't it lovely to find a lunch kit that includes reusable ice packs to keep food chilled and fresh at all times. And, still keep them compact with minimal parts to assemble. I like the fact that it is clipped to its lid, that way kids don't lose them. That's what sets Fit & Fresh shine above its leading competitors. Personally, it's a winner and a keeper.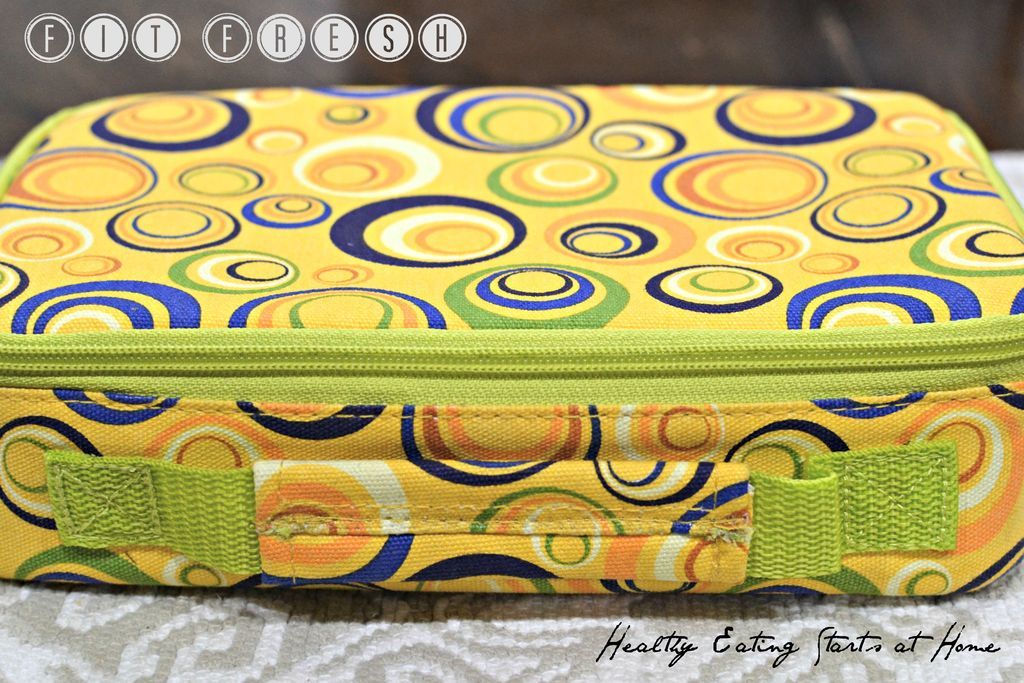 To top it off, for $19.99, it comes with a quality insulated travel bag that gives no additional bulk. It keeps everything in one place. It's machine-washable, or you can even wipe them clean in between uses. Perfect for kids who just want to stash it inside his backpack and go. They also come in different colors and style. What more could anyone ask for?

Do I recommend Fit & Fresh Bento Lunch Kit? Absolutely! It's genuinely leak-proof inside and out, and my kids can open and close the lid with no issues at all.

Disclaimer: The Fit and Fresh Bento Lunch Kit was provided to me by Fit & Fresh to try it out for my daily lunch packing routine, without any obligation to review. It was my decision to feature their product on my blog as a courtesy due to my overwhelming positive experience with the product.


If you love Healthy Eating Starts at Home, you may subscribe via email to get all my posts straight to your inbox. No spam mails, just healthy food ideas for your lunchboxes.

All bento accessories are available through
Bento USA
,
the cheapest and most complete online bento products in the USA.
Other bento gears are also available thru
My Amazon Affiliate Link
.
Thank you for your support!
If you need weekly meals straight to your inbox, try
MOMables
.
It's our one-stop shop when we're on a lunch rut.