I have finally made it happen. A new look for the new year. I have been blogging for about 1-1/2 school years and I just knew I should have given it a good look before, if I wanted to go far and beyond. I was referred to a fellow bento blogger who customizes blog designs by another great bento blogger,
Ludicrous Mama
. When asked to do a mock-up of what I like, I drafted in a piece of paper how I wanted my blog to be seen. I made sure to impart the logo I have envisioned long before. Something that symbolizes my seal of love's approval for every lunches packed from home.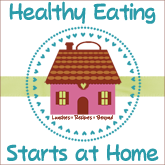 I have been preparing and packing school lunches for my children. I must say that I really enjoyed it and have always sealed each lunches with LOVE. That's how I thought about my logo and header design. It was tough, but I had a very awesome web designer,
CustomBlogDesigns
, who worked with me so well. She's very patient, kind and understanding. Best of all, she's very professional handling her clients and presenting her works. And I say, I have done an excellent choice.
Thank you very much, Diana! You have done a marvelous job. This is the best Christmas project in my entire blogging life. You delivered so well amidst our holiday crazy schedules.

Happy 2013! May you have more blessings to come for years to come!!