I am fond of Latin foods, which probably why I was so keen on learning to cook their dishes. Of all the members in my family, only Missy A gives me a tough time to convince her to at least try before saying no. She did try it and had it for her lunch this day, which can be found on this post.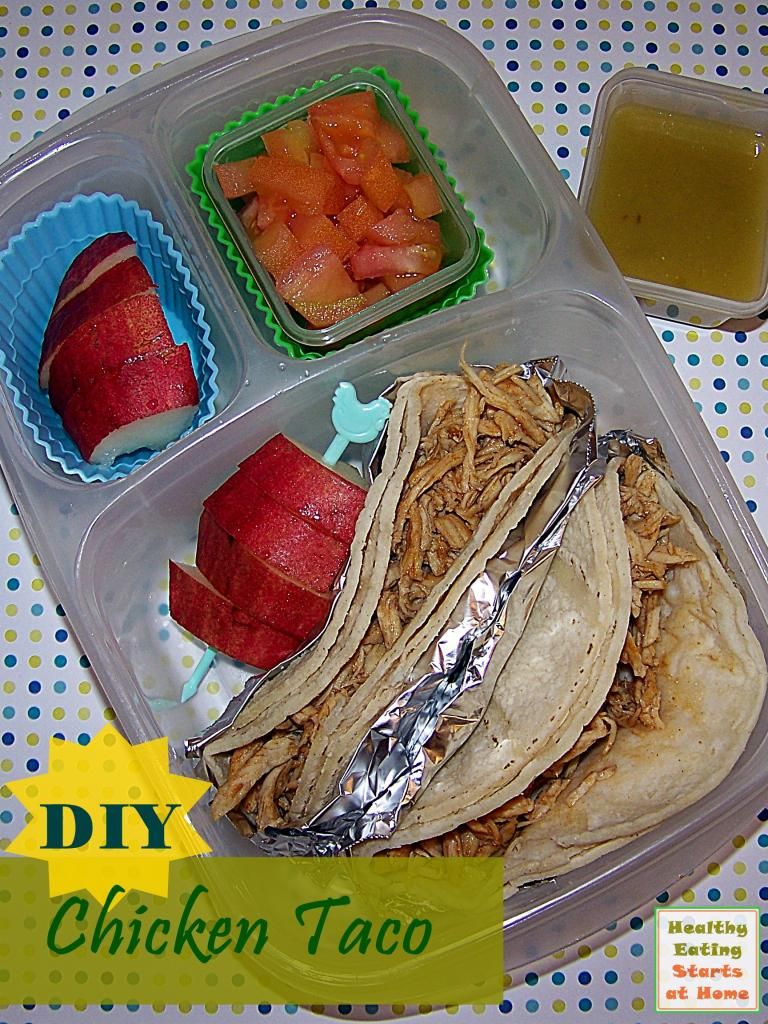 The lunch you see above was Mr G's. He had a shredded Chicken taco on a soft corn tortilla shell. I made it double so as not to tear. He opted out for any cheese, and just asked for freshly diced tomatoes and salsa verde. YUM! He also had red pears on the side. All packed in his
Easy Lunchboxes.
My chicken taco filling was made with chicken breast, boiled and shredded apart. I stir-fried it with cumin and taco powder, salt and pepper to taste. Serve warm over corn tortilla. Top with your favorite toppings.
This post has been linked up with
Grown-ups Gotta Eat Week 3.

Make lunch fun. Happy eating!

My Bento Tools: