It's the cracker bento days once again.
This time it's Turkey Cheeseless Meal.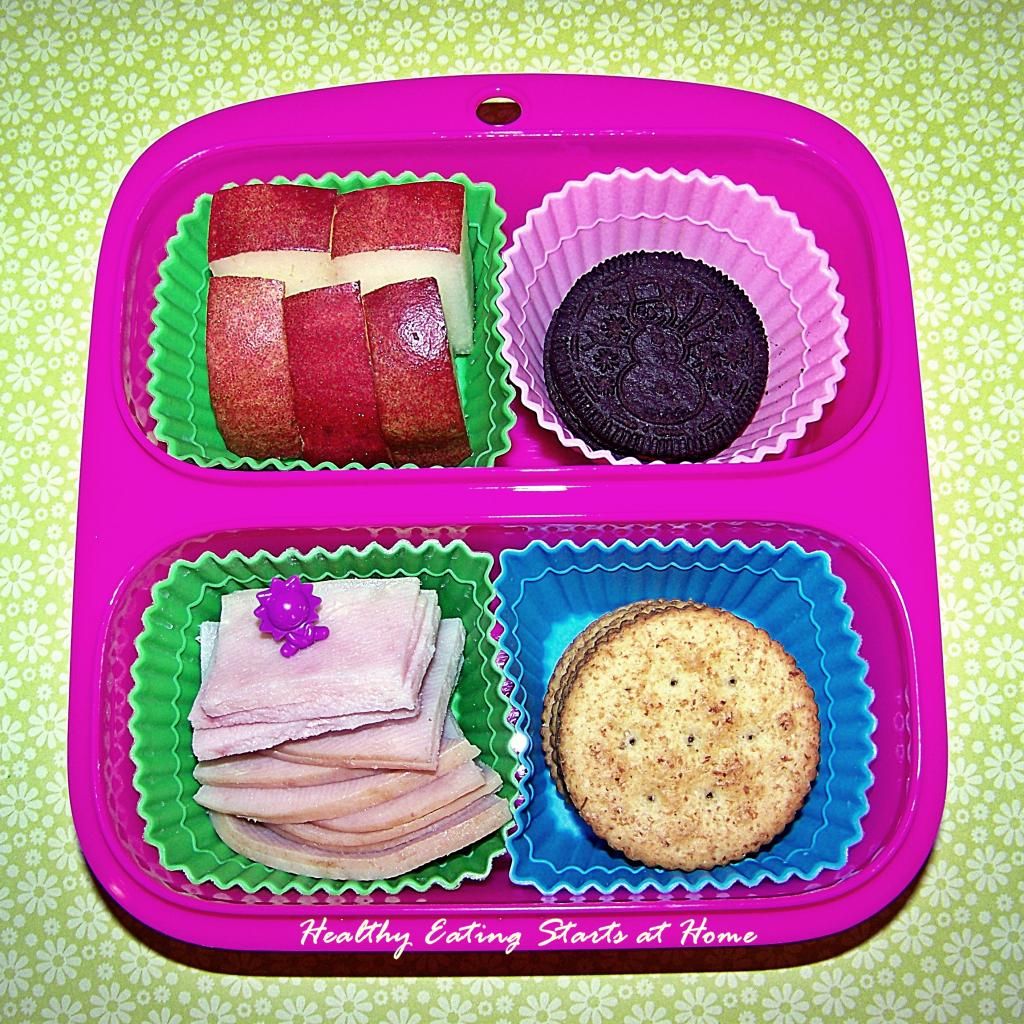 This is one of Missy A's favoured lunches ever. Aside from it's easy to eat, it's healthy and filling. Plus she can have a little bit of everything in front of her in a small box, except cheese. She's not a fan of any of it. So she has yogurt drink (not pictured) on the side instead. Perfect for the preschoolers and kindergartners, and toddlers alike. Just adjust the portion size.
In her
Goodbyn Small Meal Box
, which appears to be her most favorite, is 4-5 pieces of whole wheat crackers, About 2 pieces of turkey coldcuts, cut into squares, and was held by a purple lion food pick. She also has a portion of her brother's cubed red pears, and a Holiday Edition Oreo. Not sure if you can see the Snowman on the Oreo. But the kids are loving it. It has a red filling. The sad thing is, it has artificial food coloring. So be wary if you're someone allergic to it.
Be happy!