I must admit that the original content of this post has been accidentally deleted, while I was updating all the affiliate links of all the tools I've used for this day's lunch. It's a PITA to reconstruct what I have just deleted. Great thing that I have stored the images on my online photo storage. Then I'm just left with words to go with my meal. So bare with me.
First of all, I'd like to make a BIG thank you to my Secret Santa, Keitha of
Keitha's Chaos
for the generous Christmas Bento Gifts I received last Christmas, which made this day's lunch incredibly possible. I am no expert when it comes to ONIGIRIS. But with this little help, I was able to come up with a very cute lunch for my kids.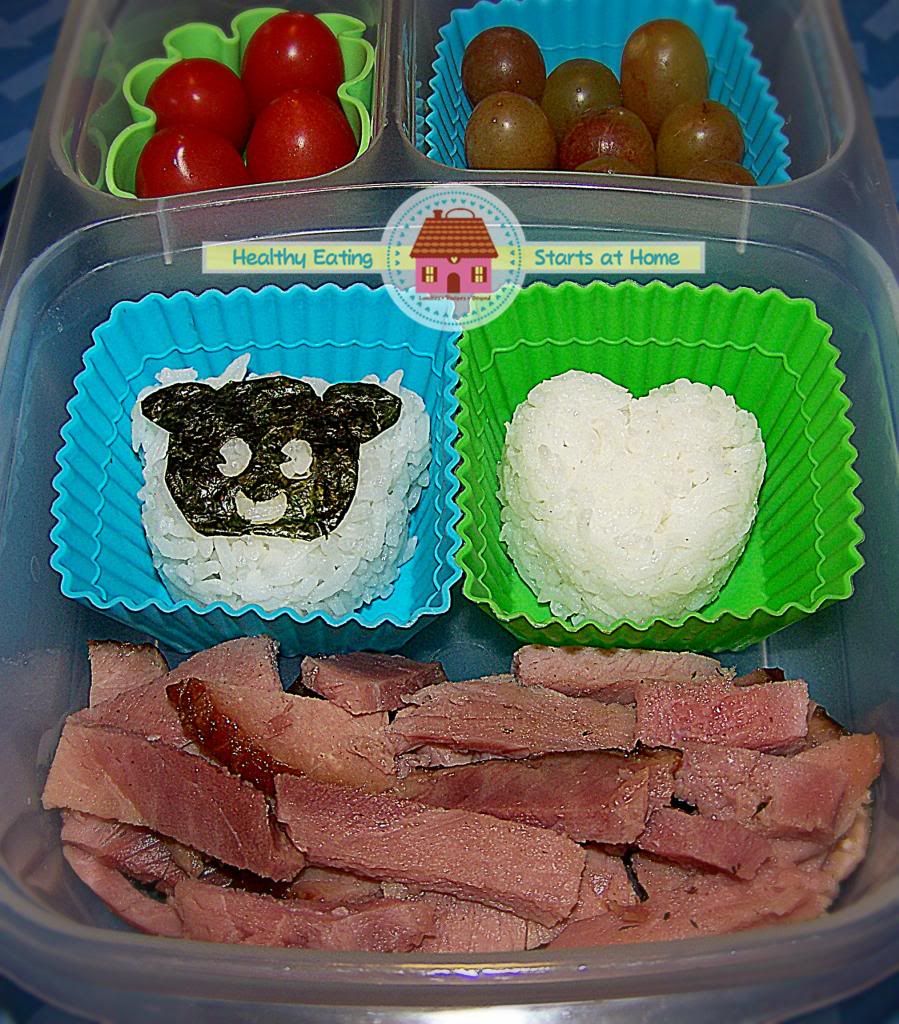 On our
EasyLunchboxes
, each one got a bear and a heart-shaped onigiris, with their favorite holiday ham leftovers. On each smaller compartment are rows of grape tomatoes, and some raisin grapes.

Wishing everyone had a fabulous lunch!



All bento accessories are available through
Bento USA
,
the cheapest and most complete online bento products in the USA.
Other bento gears are also available thru
My Amazon Affiliate Link
.
Thank you for your support!