First of all, I'd like to make a BIG thank you to my Secret Santa, Keitha of
Keitha's Chaos
for the generous Christmas Bento Gifts I received last Christmas, which made this day's lunch incredibly possible. I am no expert when it comes to ONIGIRIS. But with this little help, I was able to come up with a very cute lunch for my kids.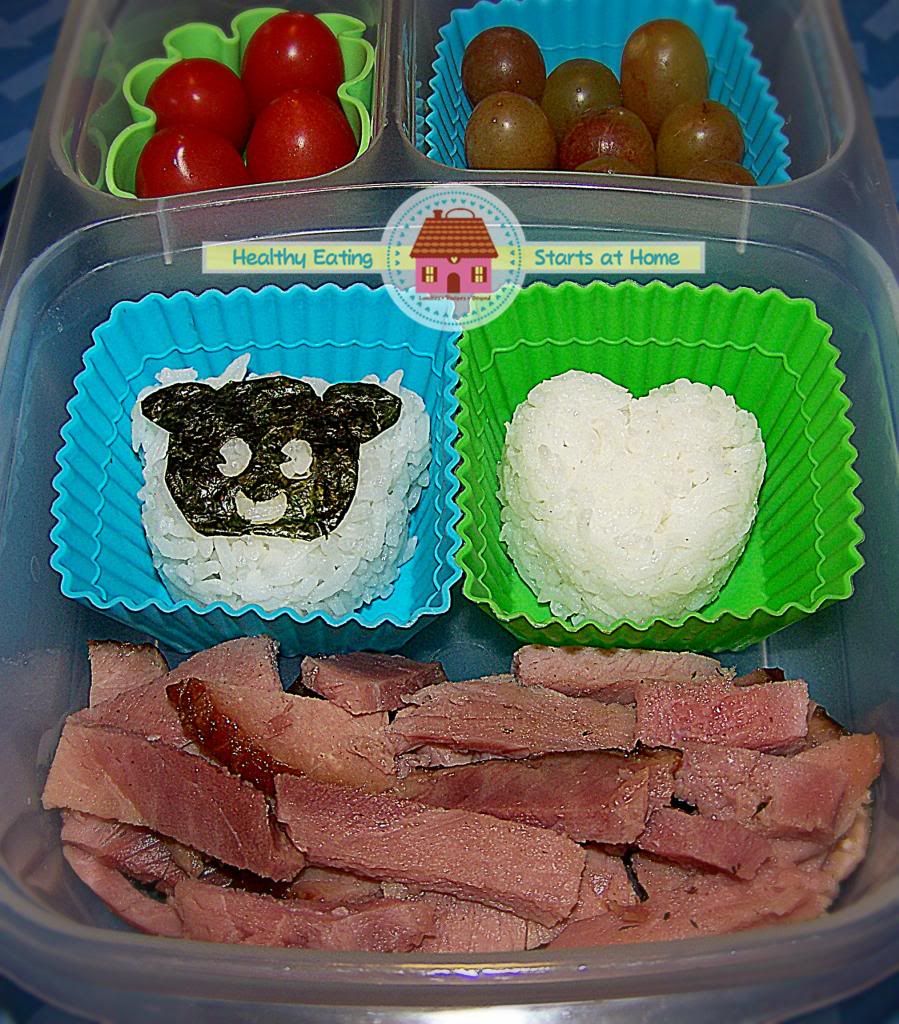 On our
EasyLunchboxes
, each one got a bear and a heart-shaped onigiris, with their favorite holiday ham leftovers. On each smaller compartment are rows of grape tomatoes, and some raisin grapes.

Wishing everyone had a fabulous lunch!



All bento accessories are available through
Bento USA
,
the cheapest and most complete online bento products in the USA.
Other bento gears are also available thru
My Amazon Affiliate Link
.
Thank you for your support!
If you need weekly meals straight to your inbox, try
MOMables
.
It's our one-stop shop when we're on a lunch rut.