Finally the kids are back to school after Winter Break. They've been off for 3 weeks and they've been missing their friends and teachers. Honestly, I love to be with my kiddos every single day of my life, but there are times I wish for ME time too. And that's when I want my sanity back...LOL!! Kids can drive you crazy at times. Don't you agree?
We're always good on first days. No jitters...no tantrums...always on time & early. These were the days when the kids were still excited and hyper.
For their first days, I didn't make anything special, but fulfilled their requests. Missy A had her favorite chicken nuggets meal with BBQ sauce on her green condiment cup, corn kernels and melon cubes with a puppy food fork. Everything packed on her favorite
Goodbyn Small Meal Box
.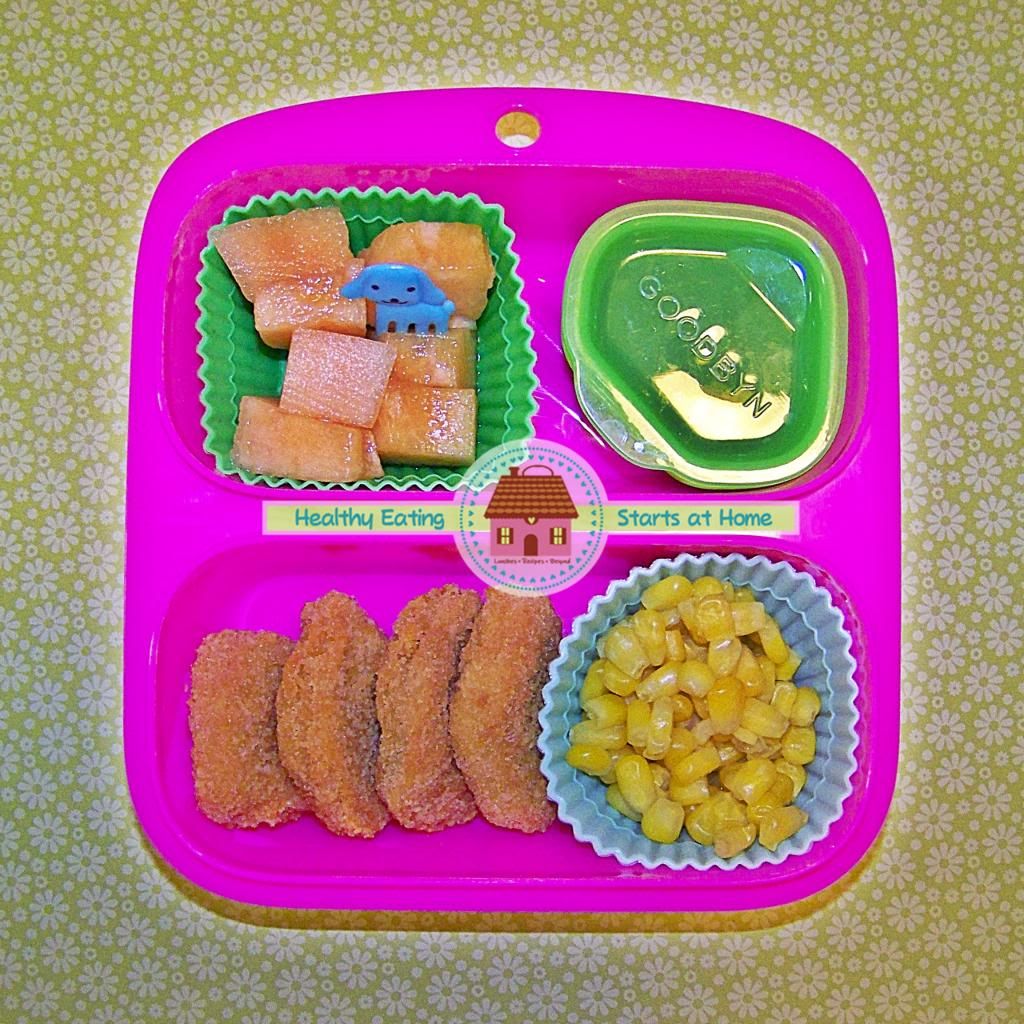 Mr. G got a similar lunch except that I doubled the portion size. And his lunch was packed on his favorite blue lidded
EasyLunchboxes.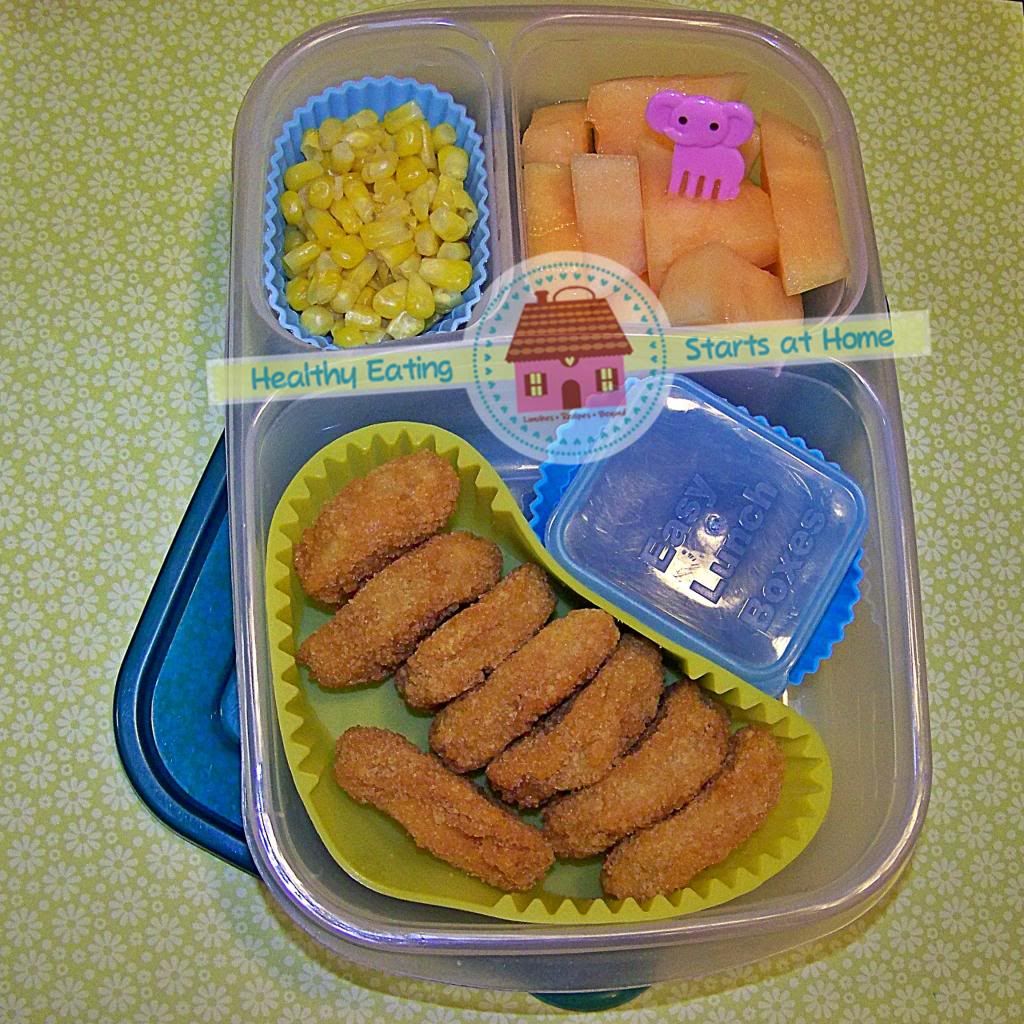 The kids also had their Emergen-C Raspberry Drink (pre-mixed to boost up their immune system this flu season) on their individual
Goodbyn bottles
, and a package of Mini Oreos for their sweet treat.
Breaded Salmon + Brown Rice for Work
Finally got the chance to take a picture of my hub's lunch for today. I usually would prepare my kids' meals first so I could stage them while the kids were still asleep. And would prepare breakfast next. His lunch would always be last since leftovers never look good on pictures the next day unless I heat them up. Honestly, hub's never picky as long as he has something packed. One of the several things I'm so grateful for.
This morning, I had time to cook for him. Finally! I was able to thaw some salmons overnight. I made him breaded salmon over brown rice. He also had some melon cubes and fresh garden salad that he prepared after I took a shot of this. I wasn't able to wait any longer. The kids were up and didn't wanna miss to blog about his lunch too by the time I got back from school.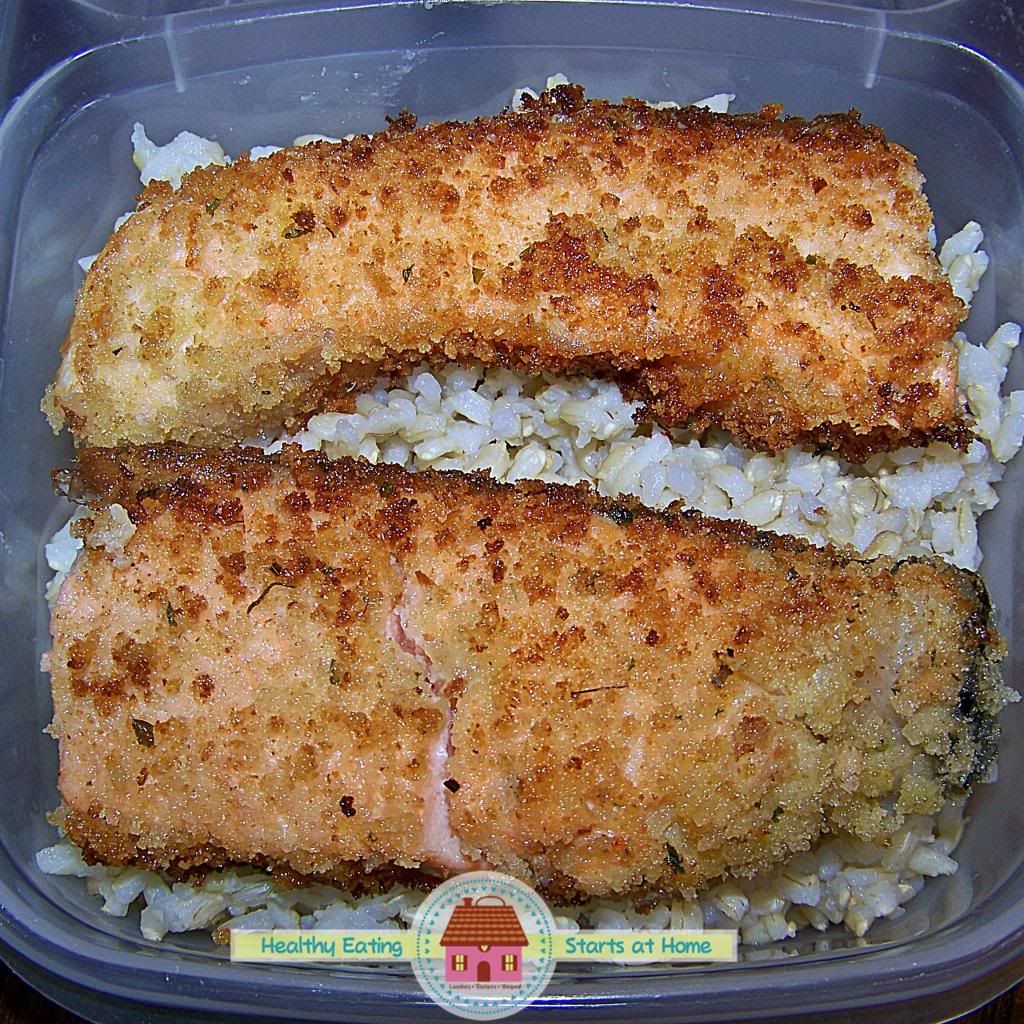 Here's his lunch!
Seasoned and breaded Alaskan salmon. One of his favorites so far.
Have a good lunch, everyone.
Happy back to school!

All bento accessories are available through
Bento USA
,
the cheapest and most complete online bento products in the USA.
Other bento gears are also available thru
My Amazon Affiliate Link
.
Thank you for your support!
Aknowledgements: