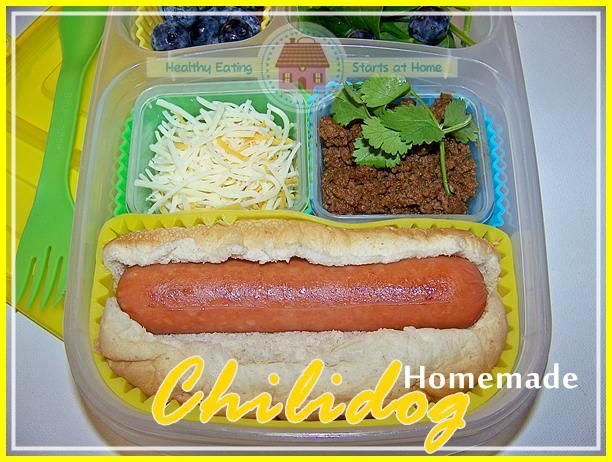 Our school had a Literacy Fundraiser Night last month. As part of the fundraiser, the school held a dinner sponsored by Weinerschnitzel.


For $5, you get either:
2 chilidogs/ 2 corndogs/ 2 hotdogs or a combination of any 2
chips, and
soda.
Missy A had 2 corndog meal, Mr G had a combination corndog/chilidog, while hub and I had to share on 2 chilidog meal, since Missy A could only eat 1 corndog. So any leftover went to us.
After that night, G had requested for a chilidog school lunch, which never happened till this day. I was able to find a good recipe that can equal, or might surpass Weinerschnitzel's that my kids , I mean Mr G, would love to eat.
I found a good recipe over at
Simply Recipes
. But since I didn't have all the ingredients at hand. I played with these ingredients a bit in combination with another recipes I've found. I noticed they all share common ingredients. The only difference is the use of dry mustard, tomato sauce, honey/molasses, etc. So by tweaking a bit, okay a lot since I left out on most ingredients, I was able to come up with a kid-friendly recipe, which G loved so well. But not sure if its pretty much acceptable for adults' taste. I like it in my own opinion. Hubby thought it could have been better. So next time I'd follow the recipe on the dot.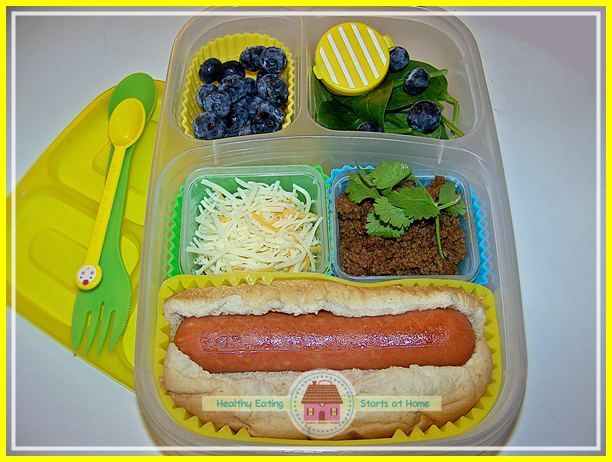 On one of their
EasyLunchboxes
, I prepared the hotdog on a bun and packed the chili and cheese separately for sogginess-sake. I also made him a spinach salad with ranch on the yellow cup and blueberries. Missy A skipped the chili and just brought the hotdog on a bun with the rest of the meal. She's not into chilidog, I remember. Next time I'll pack some corndogs for her.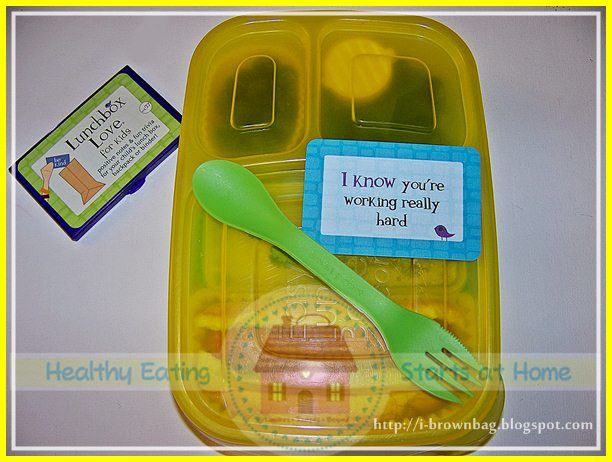 What better way to send lunches to school? Send them with
Lunchbox Love Notes by Say Please
, that positively boosts self-confidence. It truly compliments any lunchbox of your kids' choice.
For Easter, they have a promotion going on which saves you 15% off your entire purchase with the use of coupon code
HOME15
at checkout. Make sure you visit them before they ran out.

All bento accessories are available through
Bento USA
,
the cheapest and most complete online bento products in the USA.
Other bento gears are also available thru
My Amazon Affiliate Link
.
Thank you for your support!