What are Lunch Combinations?
These are lunches that are made up of common ingredients but are prepared and packed in many different ways, especially made for picky but "cute" family members. Cute is inserted there because I love them dearly no matter what. And I don't intend to pick on anyone else about anything there...LOL!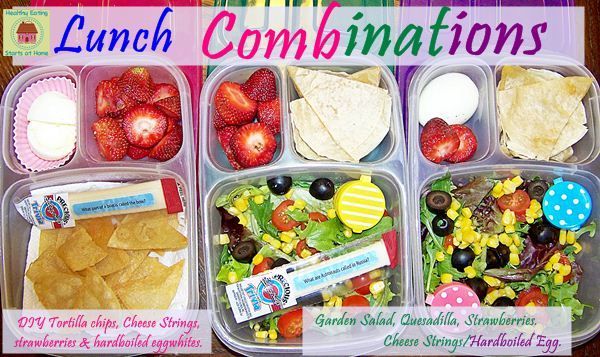 I have been packing lunches for 3 each day for years. And soon, it will be four of us. It's tough when it comes to packing to each one with individual preferences. My husband is not picky so he's off the hook. But I try to pick only the healthy ones for him because he has to lose some weight.
As you see the image above, each one had tortilla, cheese, strawberry, eggs, corn and greens
(except for my littlest eater who's the pickiest one of all).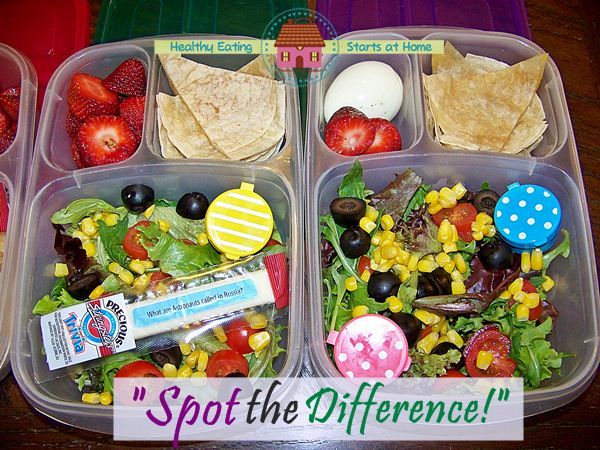 These are the lunches for my boy and my man. And oh yeah --- SPOT the DIFFERENCE!!
Mr G loves playing that game, so let's all play along.
All answers goes on the comment box, please :)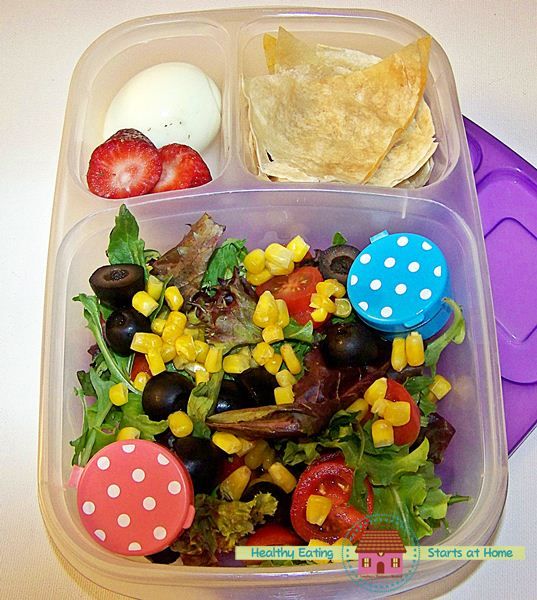 First lunch was for my man, he had a garden salad of all sorts of the healthy fresh stuff with Italian dressing on those pink and blue cups. He also had hard boiled egg white, a couple of strawberries and cheese quesadilla.
My boy's lunch was a garden salad similar to his dad but with string cheese and without an egg.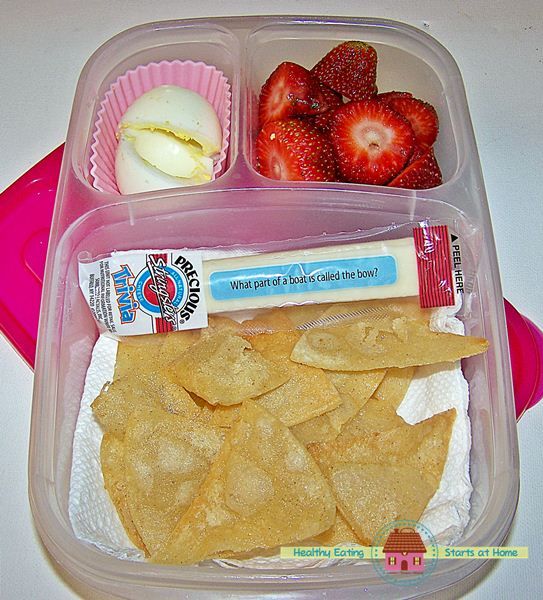 And my littlest one, who wouldn't eat cheese quesadilla, had a home-made corn tortilla chips with string cheese and strawberries and harboiled egg whites. No greens on her EasyLunchboxes but all on her juice.
I'm not sure if I ever mentioned that I was never successful feeding cheese to my little girl. I've tried all sorts of cheese and the only one that solved the problem was this particular string cheese made by
Galbani Precious Cheese
. The TRIVIA on the packaging made it interesting for the kids to peel the cheese and eat them as they enjoy the answers to the trivia. Not only that but it got a tasty taste as well. It's not bland like any other mozarella cheeses. It's a wee bit salty that gained the thumb of approval from my little girl. Best of all they are made with all-natural ingredients and rbST-free milk.
Are your kids picky about foods as well? How are you able to cope up with that?
For a better treat, I have linked this up with Bento For Kidlet's
Meatless Monday. Please push the button below to visit other linked meals.
Bon apetit!

All bento accessories are available through
Bento USA
,
the cheapest and most complete online bento products in the USA.
Other bento gears are also available thru
My Amazon Affiliate Link
.
Thank you for your support!