The busy days are over and I'm back to blogging lunches once again. Yay for me!! I was struck with a bad seasonal allergy lately though and still recuperating from it. None of the allergy meds actually worked, but helped a bit to be functional in the kitchen. So I tried to keep my lunches quick and easy to prep and pack.
Today would be quite different. I know I've packed this years ago, but I have to revive it since the kids actually love tortilla. Mr. G was the one excited to see this back on his box. He loves the wraps better than traditional sandwiches. And let's face it, he's tired of my pandesal (a Filipino wheat dinner buns that I make use of a lot instead of regular dinner rolls). Also, clean up is easier coz it doesn't have lots of crumbs after prep.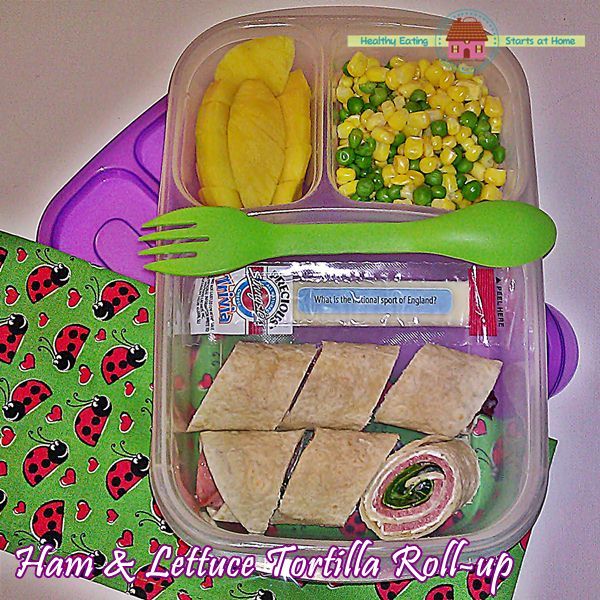 The kids both had ham and lettuce tortilla roll-up today. Honestly, I love making them because it's just like making sushi, only it's easier and quicker. You can make and pack everything up in 15 minutes or less depending on how quick you roll and cut.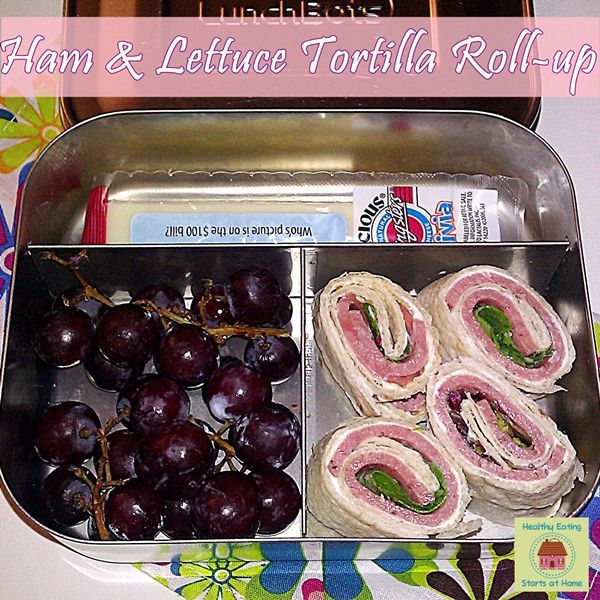 To make this, you will need:
☻ 8" or 10" tortilla wrap
☻ cream cheese
☻ ground mustard
☻ honey cured ham
☻ baby lettuce, spinach or any greens
Directions:
Spread the cream cheese onto the tortilla wrap.
Sprinkle a bit of ground mustard. Not too much coz it's quite spicy (accdg to my kids).
Place a layer of a slice of ham deli & baby lettuce on one end of the tortilla.
Fold that end over and roll all the way to the other end. Make a slightly tight roll so they hold pretty well.
Cut about 2" apart, or as desired.
Have a great lunch! Hope your kiddos would love it for school. They would do great for after school snacks and on field trips as well. Please jot me a comment. I'd love to read them.

Today's post is linked up with I ♥ Lunch Linky Party
Check it out!

All bento accessories are available through
Bento USA
,
the cheapest and most complete online bento products in the USA.
Other bento gears are also available thru
My Amazon Affiliate Link
.
Thank you for your support!