A Back to School Event & 2nd Year Bloggiversary
It's August....and it's Back to School!
I hope everyone had a wonderful summer break.

We did! As a matter of fact, we also had a break bento-ing and packing lunches till the last week of July, when I had to tow the kids with me to work, coz Dad visited my brother in Chicago. I work early in the day on a daily basis. So I had to pack breakfast for the kids, and we ate out at noon on our way to their summer swim classes.
School resumes in August, so do Gavin and my birthday. Not only that, but it's the 2nd year of my blog as well. So there's a lot to celebrate at this time of the year. I thought of throwing a huge giveaway for everyone to enjoy, with the help of my thoughtful and generous sponsors, who have helped me all throughout my lunch packing years.
I know that we are all very busy preparing & shopping for school uniforms/clothes, shoes, supplies and the likes. We're not even done yet. So I'd like to give you a break by taking good care of the lunch gears. I am hosting 2 giveaways in one. All packed with everything you might need for school to pack meals in a stress-free way.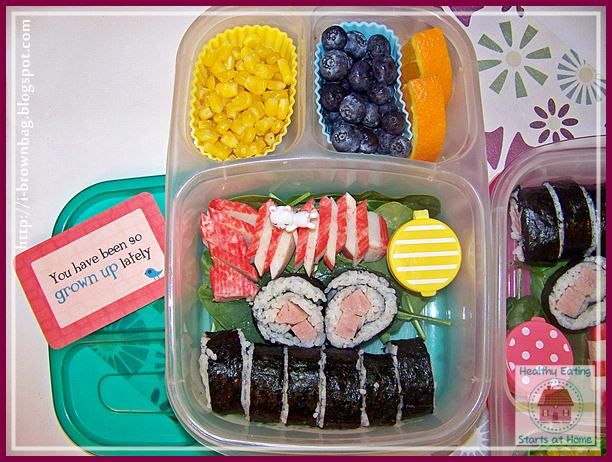 Don't they look so lovely with a little help from our sponsors? Even the pickiest kid will eat whatever food is served.
Are you ready? I am giving away 2 winners of:
Yes! You read that right.
2 random winners for each prizes mentioned.
2 for my 2 year Blog anniversary

.
2 for a Back To School Event & A Bloggiversary.
And that's even more reasons to celebrate & get treated well!
I will only be asking you of 2 things:
Please enter thru my Rafflecopter and do all the mandatory entries as a way of thanking my sponsors. You miss one, all your entries will forfeit.
And please help promote. Tweet daily. Each tweet adds up as one entry. Sharing in Facebook on a daily basis helps in your chances of winning. Promoting is not mandatory, but it will not open till you're done with other mandatory entries. Come back daily to tweet for another entry.
The following giveaway is open only to US residents.
No international entry please.
Giveaways will ship separately.
They will come directly from the retailers.
Winners will be notified via email. You are given 48 hours to respond before another winner is chosen. If you have any question, feel free to email me and I will get back to you shortly.
If for any reason, my rafflecopter widget wouldn't work,
please leave a comment so I could fix it right away.
Comments are moderated so they wouldn't show up till approved.
Check out other

Back To School Events

happening right now at Bento Bloggers and Friends website. You might not want to miss them too. The more entries, the more chances of winning.

Goodluck to Everyone! May the most entries win :)

All bento accessories are available through
Bento USA
,
the cheapest and most complete online bento products in the USA.
Other bento gears are also available thru
My Amazon Affiliate Link
.
Thank you for your support!