Kiddos are so fond of the sub sandwiches lately and I have to keep the lunches interesting so as they not look similar every single day. It looks like they have an addiction to Subway Lunches lately. Subway is quite expensive if you get them on a daily basis, keeping in mind the nitrate content of each cold cuts. So I try to keep things at the minimum if I could. At the most, driving all they way to whole foods market to get them the nitrate-free ones.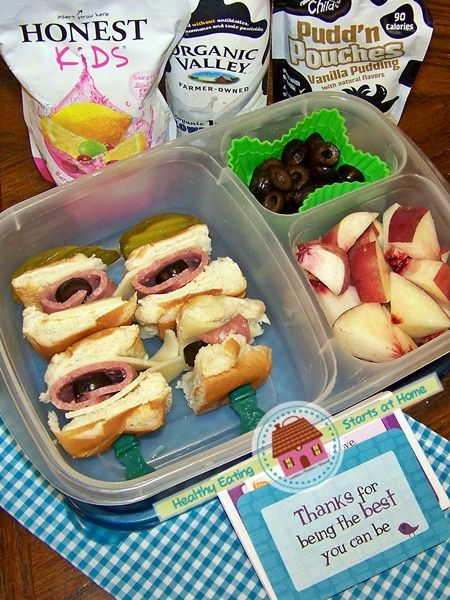 The other day, I posted
Turkey and Cheese Subwich
. Today they asked again for another sub, but I have to be creative for my little girl, who's a little picky eater. This time I presented it the kebab way. This is not the first time you might have seen this across the web. As a matter of fact, this is a copycat <wink>...not my original creation, but worth the research and the hardwork to skewer them sub per sub into my flexible plastic coffee stirrer.
How did I do it? It's pretty simple. All you need is the patience to do them. No creative touch required, but awesome if you could spare some. Cut open the sub lengthwise, stuff it with your choice of coldcuts and cheese, lettuce if you have a stash in your pantry, olives are optional. You can add tomatoes and onions. Cut them into 4's, and skewer 2 of the cut pieces into one skewer. At the very end, place a pickle, a marshmallow or a grape to hold the buns tightly in place.
They both got same lunches, but Missy A has a smaller portion of this version. Pudd'n Pouches for Recess. Honest Kids' Juice for Missy A's lunch drink, and Organic Valley Milk for Mr. G's lunch companion.
If you love Healthy Eating Starts at Home, you may subscribe via email to get all my posts straight to your inbox. No spam mails, just healthy food ideas for your lunchboxes.

All bento accessories are available through
Bento USA
,
the cheapest and most complete online bento products in the USA.
Other bento gears are also available thru
My Amazon Affiliate Link
.
Thank you for your support!
If you need weekly meals straight to your inbox, try
MOMables
.
It's our one-stop shop when we're on a lunch rut.