Healthy Food Idea for your Lunchboxes
I have always wanted to prepare foods from scratch. But I'm not a kitchen pro, so it only happens when it does. And for the most part, I'm a chicken when it comes to trying new stuffs. I read food magazines, recipe books, and watch the Food Channel. When I found an idea, I would bookmark, print, and imprint it in my memory. But it all stops there. I need a little push to try it. Simple inspiration like kids' request.
To make story short, last year I met someone who taught me how to make potato chips from scratch. With a tip to make it crisp and light. And of course, with lots of kids' request, which made me push myself to make it a family's snack retreat on movie nights and play dates.
So what's the secret?
Make sure you
cut it as paper thin as possible
. But don't worry if you can't. They still taste good, but not as cripsy when their thinner. My secret is to make use of a grater or peeler. It takes a lot of practice, but worth the effort and time.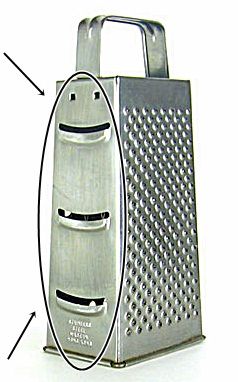 Look for a grater that has an elongated slot like shown above. They will make your life easier. It will help you cut potatoes in half the time.
Brine it.
The salt water solution draws the starch away from the potatoes, making it lighter and crisper to fry or bake. Honestly, I haven't really tried baking it since we love potato chips fried and drained. Plus, since it's already brined, it's not bland at all. They're as yummy as the pouched snacks.
Deep fry or Bake it.
We do option 1, which is deep frying with vegetable oil. I will try to bake them next time. But first let me find out the right oven temp and correct length of time to bake it just right.
Drain and Serve.
Drain excess oil well with paper towels, then serve.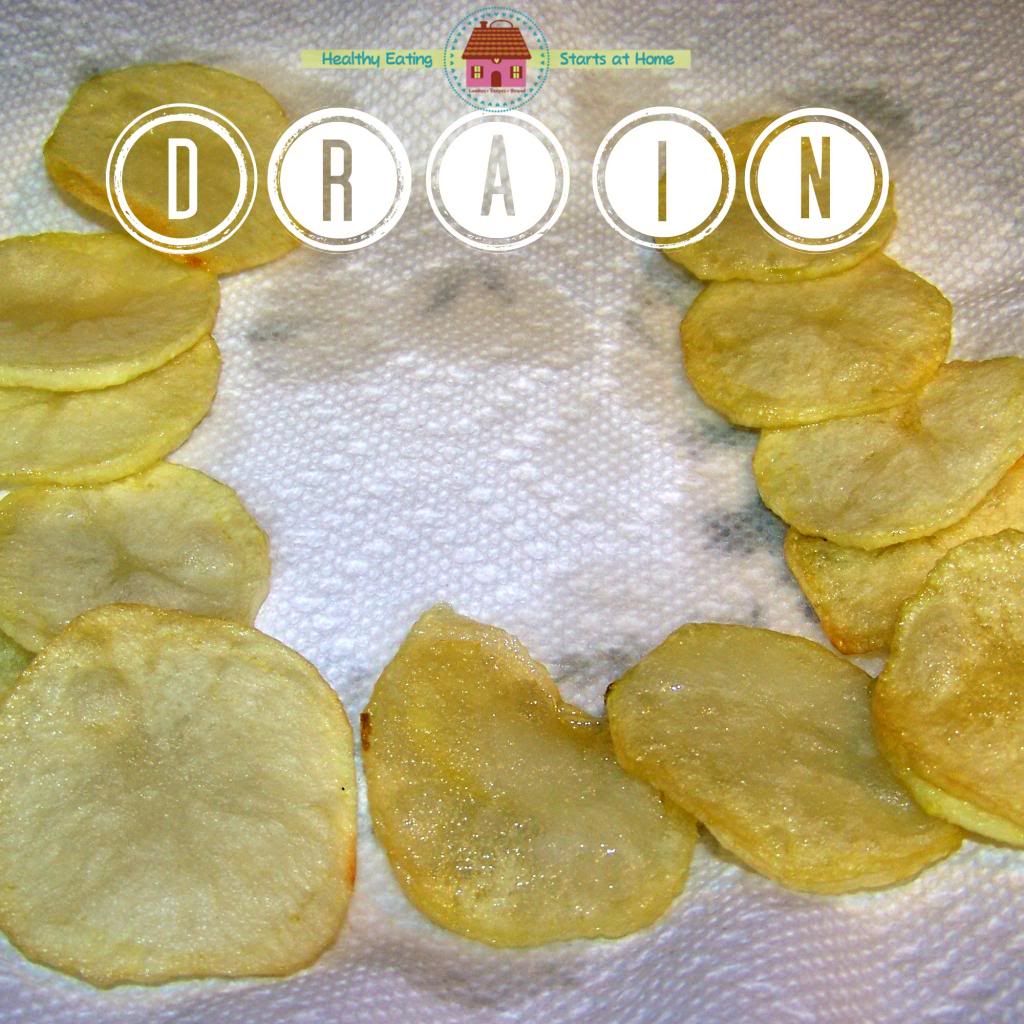 I hope you enjoyed this little tutorial. I have found this pretty easy to make and it's nice to know my family devour it on snack time, without the worries of any added MSG or preservatives to it.
Here are the lunches I packed with potato chips. Kids and adults love them just as much.
If you love Healthy Eating Starts at Home, you may subscribe via email to get all my posts straight to your inbox. No spam mails, just healthy food ideas for your lunchboxes.

All bento accessories are available through
Bento USA
,
the cheapest and most complete online bento products in the USA.
Other bento gears are also available thru
My Amazon Affiliate Link
.
Thank you for your support!
If you need weekly meals straight to your inbox, try
MOMables
.
It's our one-stop shop when we're on a lunch rut.