Last year my sister had a break from work and finally visited us in summer. She stayed with us till after my daughter's 8th birthday in December. It was a wonderful time to catch up and bond again. The kids loved her around. The last time we saw each other was back in 2010. Though we facetime and Skype regularly, nothing beats up close and personal. Her stay with us gave me a huge break in the kitchen as well. She's one great cook, who pleasantly served dishes to us meal after meal. One of the meal that caught our attention was Vongole. It was our first to have this dish. My kids devoured it each time it's served.
But when I tried it in my kitchen, I couldn't do it just the way she did. She cooks by taste. She doesn't keep a recipe in hand. So if you ask her, she'll give you the ingredients, but the rest is up to you. Oh boy!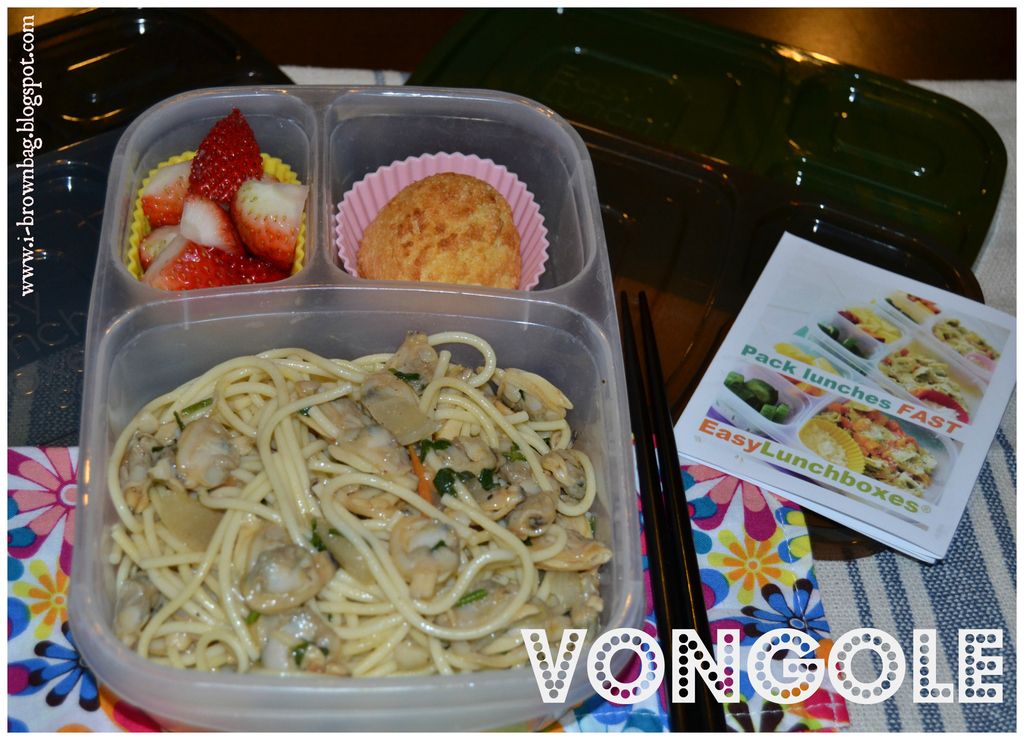 Just like most, I struggle in the kitchen too from time to time. And when I say struggle, that means trouble. Before I could really whip up a meal, I have to check several recipes and make sure it tastes good in my mind. When I can't visualize its outcome, it's a no-no. So just imagine that. Chaos huh?!

I experiment a lot. I try recipe after recipe. Often, I modify it till I get the right yum for my family. I have been experimenting on Vongole that I couldn't get it right. It's just Vongole for some, but somehow the recipes I tried just didn't quite hit the right "umph" for my buds. Nothing close to her Vongole. Finally last night, I hit it off. I included the recipes for you to try and let me know how you like it. Critique me! Perhaps you can help me twist it a bit for a better appeal.
The Recipe
Ingredients:
1 package of spaghetti noodles, cooked according to package instructions.

2lbs clam, shelled
1 cup clam juice
extra virgin olive oil
1 stick butter, unsalted
1 Tbsp garlic, minced
1 medium onions, thinly sliced
3 tomatoes, diced
salt & pepper to taste
red pepper flakes, optional
Gouda cheese, grated
dry white wine
herbs (basil, cilantro, thyme, lime)
Procedure:
Cook spaghetti noodles according to package instructions. Set aside.
Boil 2 lbs of clam in a pot of water. Save 1 cup of clam juice for later.
In a separate skillet, heat olive oil and butter. Saute onion till tender. Add in garlic,diced tomatoes. Let it cook for 5 minutes till tomatoes are soft.
Add in clams, a cup of its juice, white wine, salt and pepper. Let boil.
Add in herbs of your choice. We used cilantro for this particular dish. Simmer for another 3-5 minutes.
Pour on noodles.
Serve with grated Gouda Cheese on top with red pepper flakes for a little kick.
Serves: 6-8
Leftovers may be packed on any
Easylunchboxes
for school or work the following day. Pack them with your favorite side dish, such as fruits, Hawaiian dinner rolls, or trail mixes on yogurts.
If you love Healthy Eating Starts at Home, you may subscribe via email to get all my posts straight to your inbox. No spam mails, just healthy food ideas for your lunchboxes.

All bento accessories are available through
Bento USA
,
the cheapest and most complete online bento products in the USA.
Other bento gears are also available thru
My Amazon Affiliate Link
.
Thank you for your support!
If you need weekly meals straight to your inbox, try
MOMables
.
It's our one-stop shop when we're on a lunch rut.